2018-2019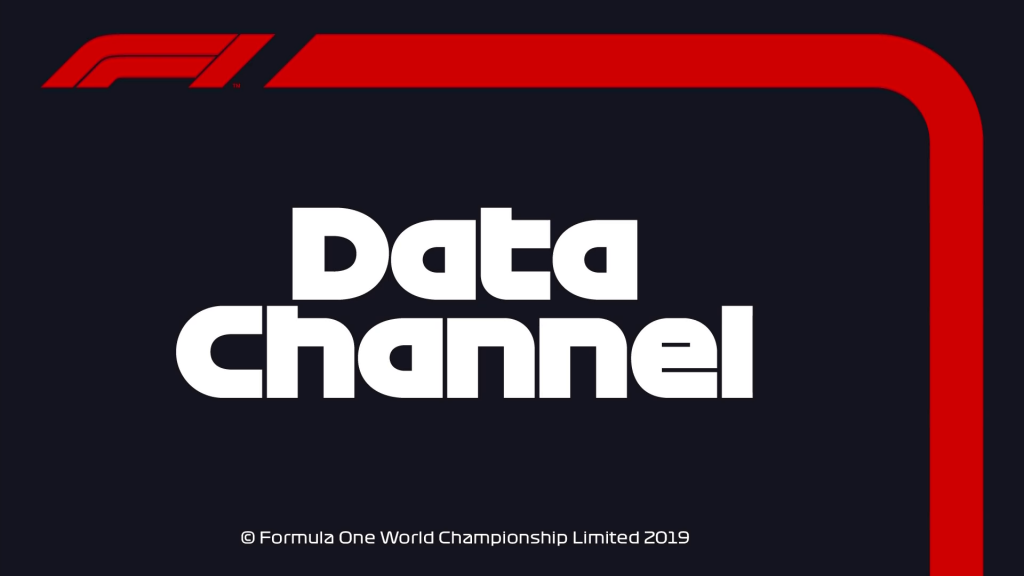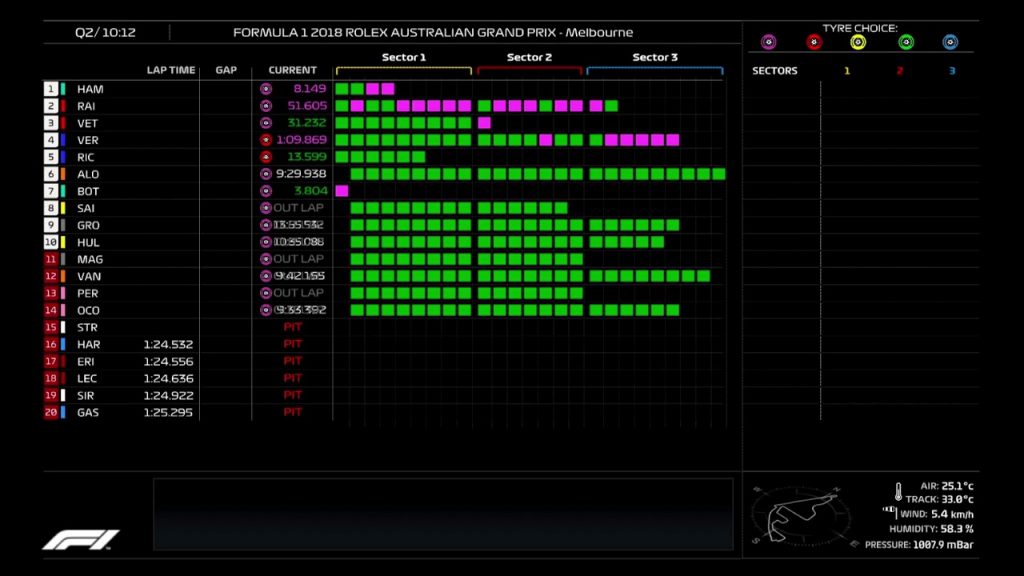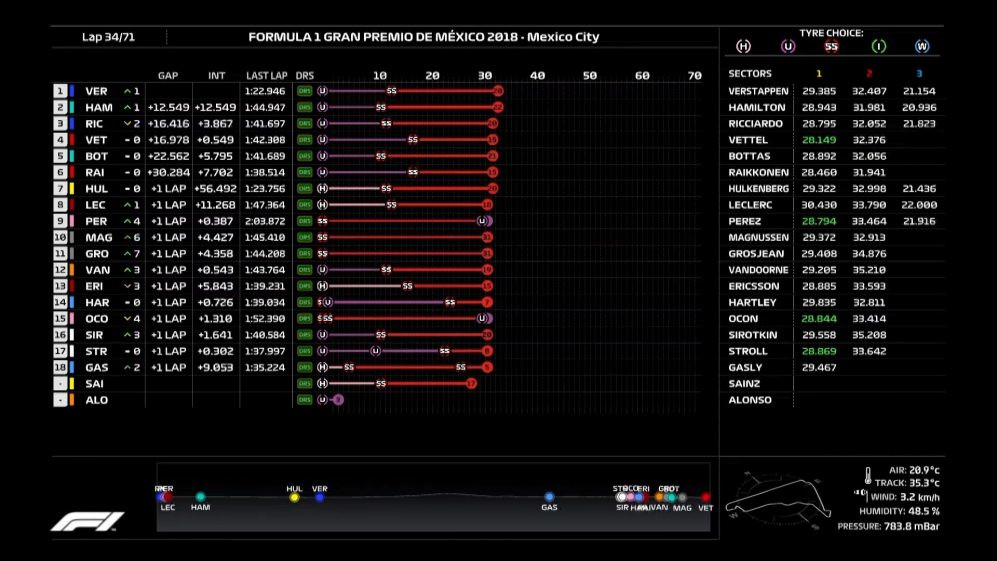 In keeping with the graphics updates across the whole of F1's broadcast package for 2018, the Data Channel was given a new look.
From 2019, the Data Channel was made available to F1 TV subscribers for the first time
2016-2017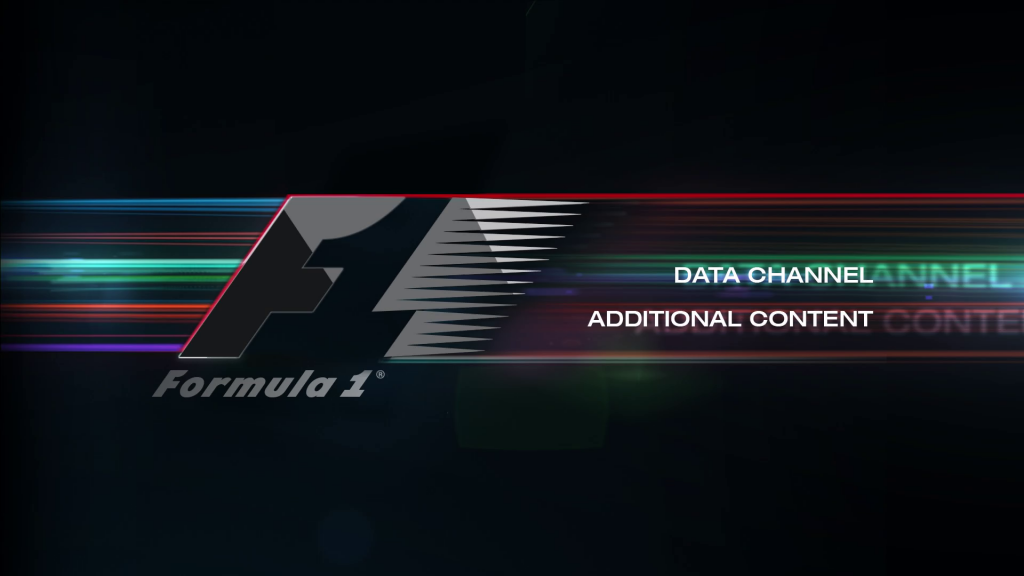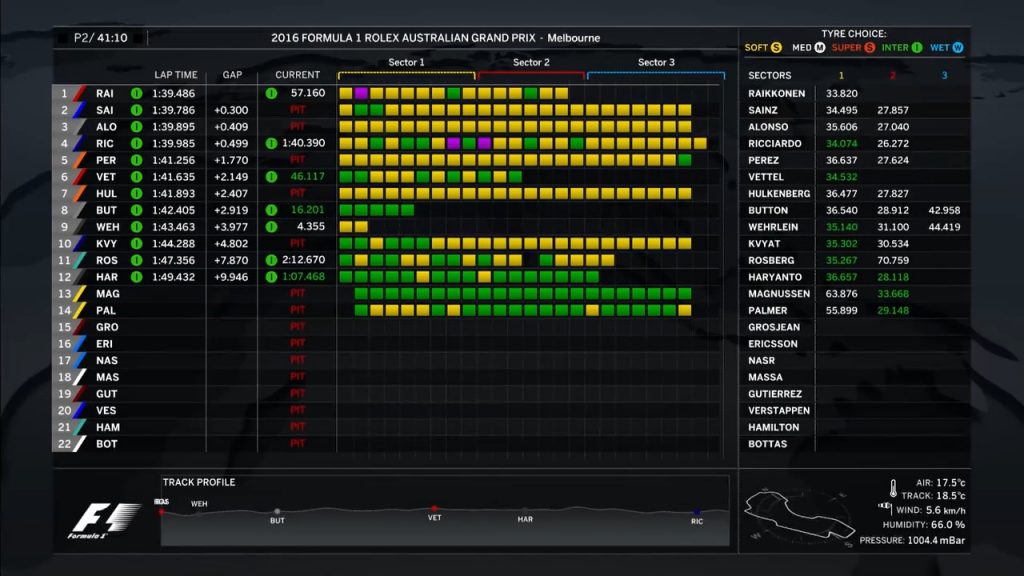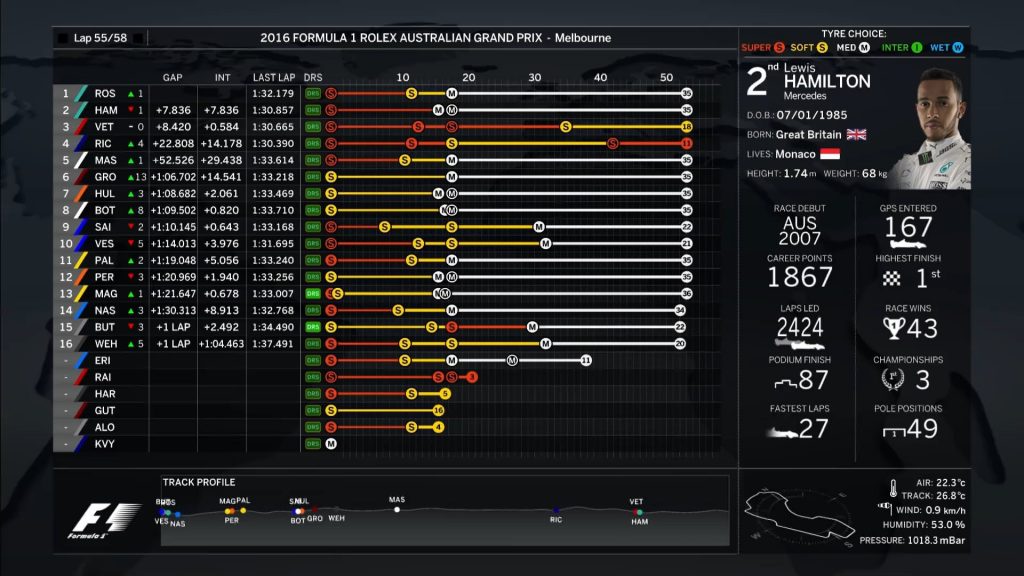 For 2016, FOM introduced a new channel that broadcasters could make available to their viewers – the Data Channel.
During Practice & Qualifying, this showed the driver's current lap-time from broken down into "Mini" timing sectors on the track.
During the Race, the centre panel shows the drivers' tyre strategy.
The right-hand panel alternates between showing Driver, Circuit, Sector Time & Tyre statistics.
Unusually, this has never been offered to Sky Sports subscribers in the UK, only by other broadcasters around the world. Instead, Sky Sports UK customers have stuck with the existing text-only timing page.